Due to Covid and a shift in people favouring working from home we have been involved in different projects for home offices, workshops and general garden rooms.
From basic concrete bases to basically the groundworks strong enough from a 4 bed fully detached house. Being in the garden sometimes comes with limited access so bringing in plant becomes impossible. When in this situation occurs our team roll up there sleeves and go old school and hand dig everything! On certain builds in conservation areas hand digging is built into the method statements which we are used to working to.
However in most cases we can usually get a small micro 800mm digger and small track barrow through most gates but on rare occasions hand digging becomes the only way.

We can handle all aspects of groundworks for garden rooms including supplying and installing the services. Even though the garden room is in the garden and spurred off of the main house regulations for water and electric should always be adhered to. We always ensure the services are done to regs no matter how small the project it's safety not only for tomorrow but for 30 years time when someone else is digging something new.

If your looking for a professional groundworks company that have experience in garden rooms then either drop us an email or give us a call.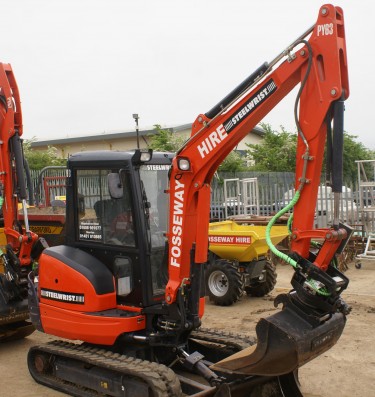 Abingdon Groundwork Contractors : Addlestone Groundwork Contractors : Aldershot Groundwork Contractors : Ascot Groundwork Contractors : Aylesbury Groundwork Contractors : Basingstoke Groundwork Contractors : Bracknell Groundwork Contractors : Chertsey Groundwork Contractors : Crawley Groundwork Contractors : Didcot Groundwork Contractors : Egham Groundwork Contractors : Epsom Groundwork Contractors : Godalming Groundwork Contractors : Guildford Groundwork Contractors : Haslemere Groundwork Contractors : Horley Groundwork Contractors : Horsham Groundwork Contractors : Kingston Groundwork Contractors : Leatherhead Groundwork Contractors : Maidenhead Groundwork Contractors : Newbury Groundwork Contractors : Oxford Groundwork Contractors : Reading Groundwork Contractors : Slough Groundwork Contractors : Southampton Groundwork Contractors : Staines Groundwork Contractors : Twickenham Groundwork Contractors : Wantage Groundwork Contractors : Wantage Groundwork Contractors : Winchester Groundwork Contractors : Windsor Groundwork Contractors : Woking Groundwork Contractors : Wokingham Groundwork Contractors